Dogs for the working environment
At Haus Stirling kennels we offer registered working German Shepherds and Border Collies. We don't just breed dogs but use them for work and compete with them.
Our German Shepherds are from top European titled working line dogs. We strive to breed the best quality Working Line German Shepherds, with strong nerves, calm temperament, outstanding structure, very dark pigmentation, and a sound mind. Our dogs all have great training ability and will be amazing family pets as well as compete in any dog sports like obedience, schutzhund or IGP.
Our main Border collies are imported from Wales and proven and tested by working cattle and sheep as well as trialing, but real work is the main focus of our program. We want strong nerves, courage, and the ability to handle all livestock.
We only breed a few select litters when we are looking to add something new to our kennel so that they all receive the utmost care, proper socialization and the time and dedication they need in the first months of their lives so they can be the best family companions, and working prospects possible. We occasionally have started and trained dogs available.
If you would like more information about our up coming litters please contact us by phone at (403) 849-1802 or click here to email us.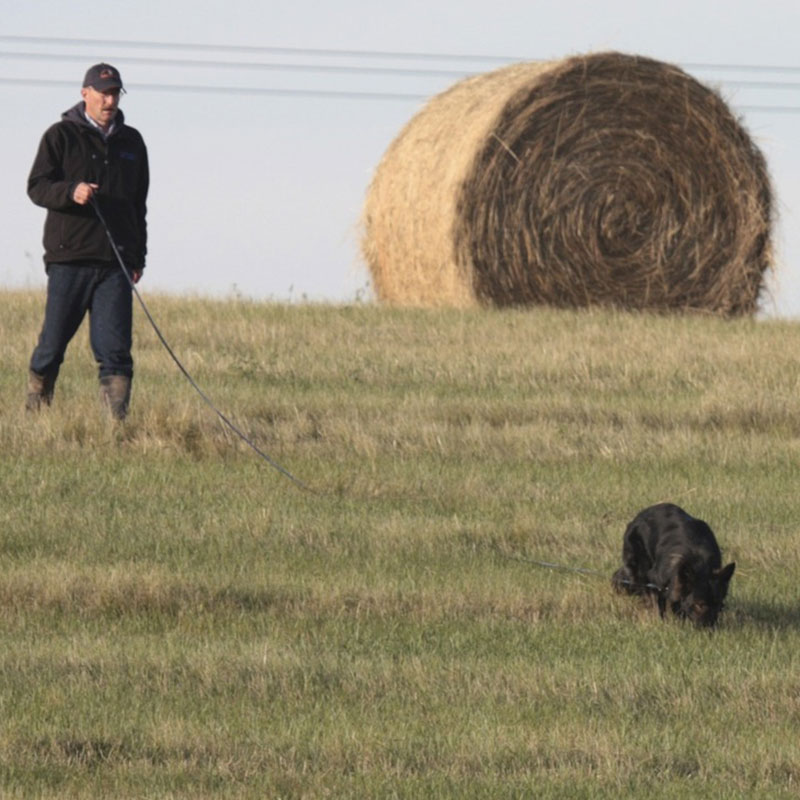 German Shepherds
We believe in only breeding registered European working line, clear in the head, physically sound dogs, with structural soundness and courage.
Border Collies
We believe in only breeding registered, solid temperament, structural soundness, and courage, proven by real work on cattle and sheep.
Protection Dogs
Our protection dogs are from the finest European working lines, displaying a beautiful build and exceptional temperament.