A sensible, effective approach
At the initial meeting, we ask you two key questions: "What do you want your dog to do?" and "What don't you want your dog to do?" We will then devise a personal program for you and your dog to follow, each is tailor made for the individual dog and owner.
Our programs have helped change the lives of exasperated dog-owners who now have a fun and fulfilling life with what is now their partner and friend, not just their dog.
Our difference is in our approach. We believe in the personal touch, training your dog and you to the level that you want and require.
We understand that all dogs and owners are different and require different training and motivation to achieve their personal goals. We aim to provide a complete dog training service.
To find out what we can do for your dog, contact us by phone at (403) 849-1802 or click here to email us.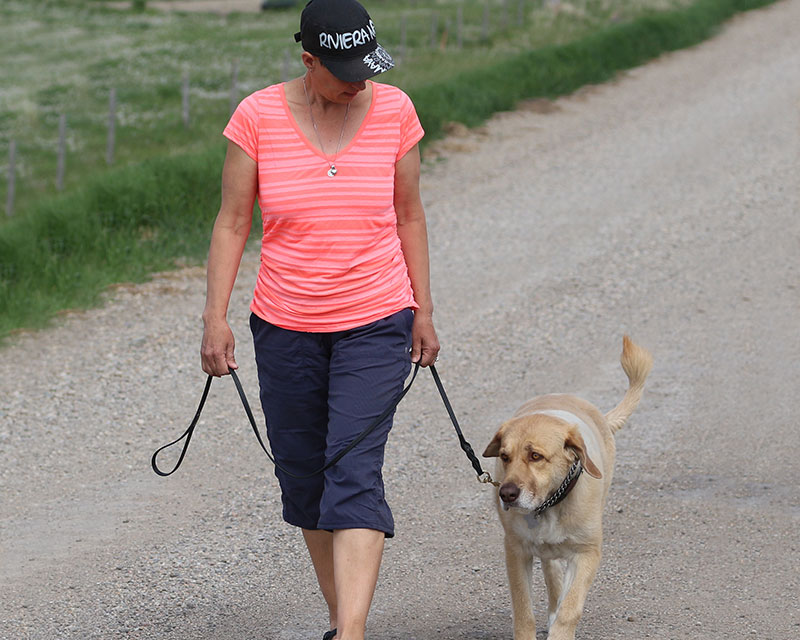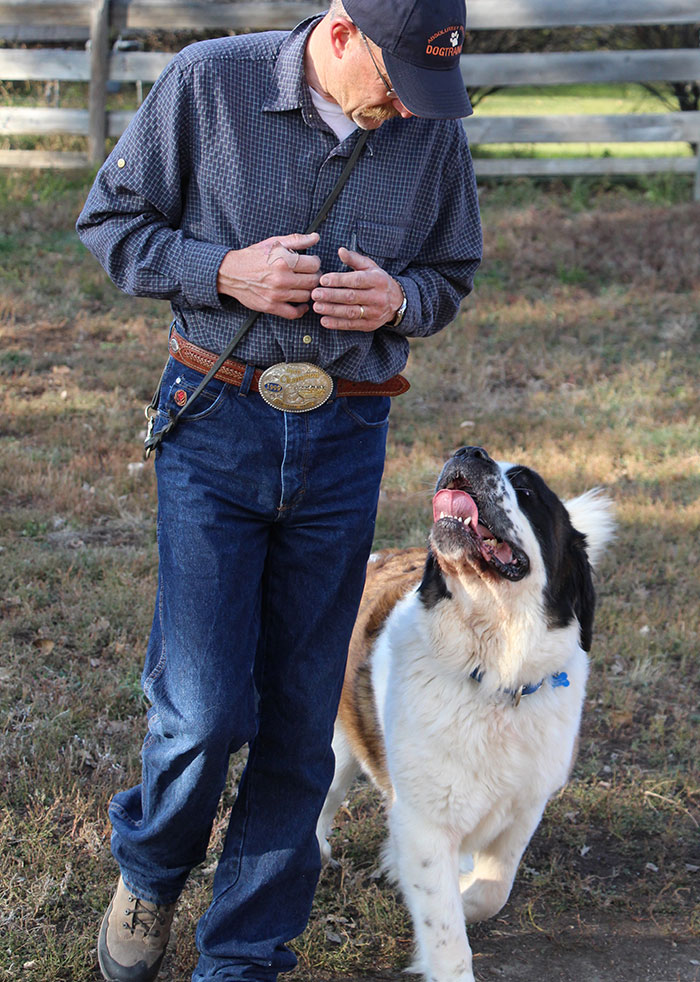 How we do it
Bring your dog to stay in our family training environment and we will train, socialize, exercise and return a well behaved dog to you. We routinely take dogs with difficult behaviours and effectively remove them. We create handling and management strategies that quickly eradicate these problem behaviours.
Typically, we spend approximately four weeks with most dogs but we will custom tailor your dog's training needs to determine the time period needed to achieve optimal results. Our program allows your dog to be completely immersed in a 24/7 daily structure which is specifically designed to modify the mindset of your dog in order to address the undesirable behaviors (i.e. dog aggression, fear aggression, human aggression, fearfulness, separation anxiety, reactivity issues, etc.).
Your dog will learn how to be calm on command, understand pack order, know how to respect your leadership and develop much better impulse control. During your dog's stay they will be taken to many different social settings, meeting various dogs and people for the purpose of confidence building and socialization.
This is the most effective program to rehabilitate and modify undesirable behaviors and transform your dog into your new and improved companion. We will return to you a drastically transformed and much better behaved dog.
Post Training
Upon completion of training, we'll provide the you with commands and guidelines to help ensure consistency. We offer follow up dog training sessions to ensure you and your dog are working together as a team, and you are able to do what we can do.