Welcome to Absolutely Stirling Dog Training
Our goal for your dog is simple: to make having a dog fun, and for you and your dog to build lasting relationships. We draw on decades of using dogs in real working situations to have an understanding of dog behavior to help you and your dog learn, play, and celebrate the human-canine relationship.
Yes, we love dogs! But, just as much, we love helping dog owners discover ways to understand, communicate with, and appreciate their dogs. We aim to provide your dog a safe, comfortable, and caring environment where your dog can learn, develop friendships, and have fun!
In our training we make the right things easy and the wrong things difficult, focusing on rewarding dogs for getting things right and helping them when they make wrong choices. And, we help dogs get things right by preventing unwanted habits from developing by managing their environments for success.
What makes us different then most only positive reinforcement trainers that reward behaviors they like and ignore the behaviors they don't like, is that we use positive reinforcement to train your dog and we reward the behaviors we like, but don't ignore the behaviors we don't like. We don't have a "one size only" method to dog training.
We don't follow the "feed them treats all day long" training method. With our methods of positive training dogs learn to practice the behaviors we desire because their life is full of "Yes!", but we also want them to understand the word "No". So really, positive reinforcement training is more than just methods, it is also a way of looking at and interacting with dogs that recognizes their intelligence and sees them as partners in learning and living together.
Our aim is to create a more balanced and calm member of your family. We offer a training approach that actually works out in the real world around everyday stress and distractions.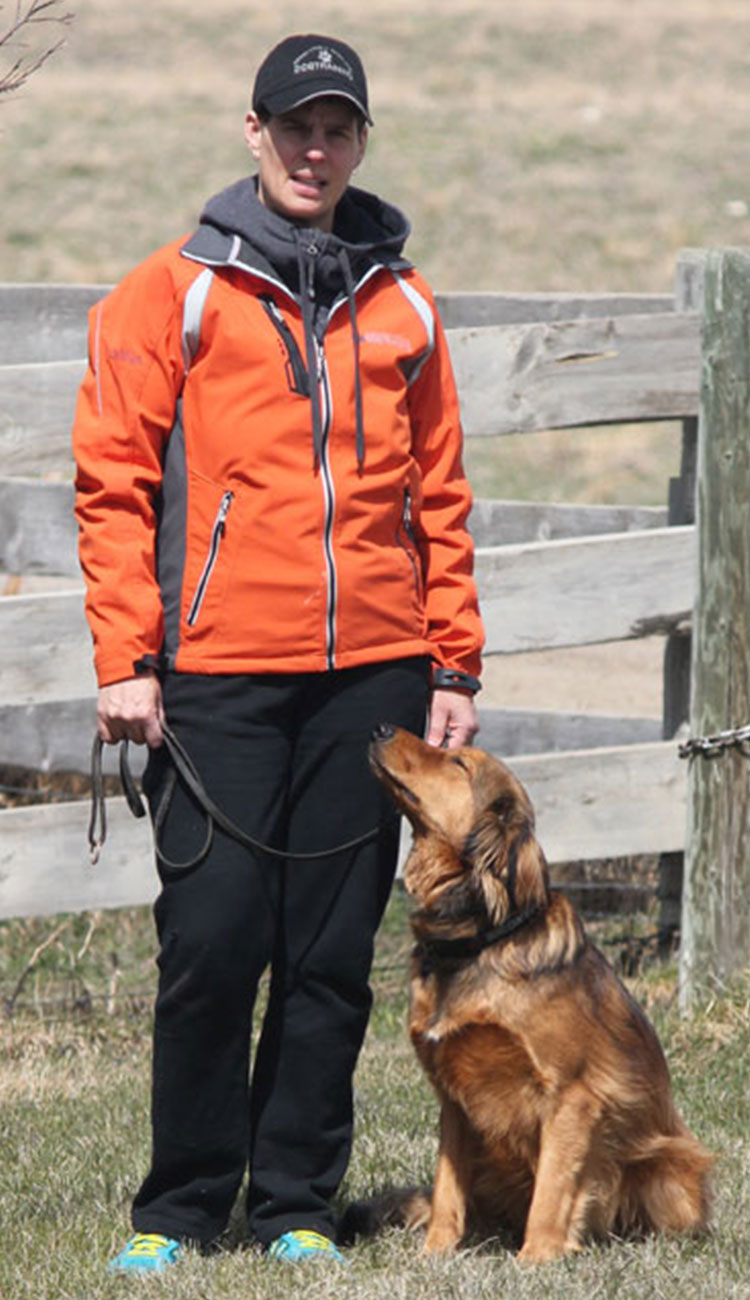 The people behind Absolutely Stirling Dog Training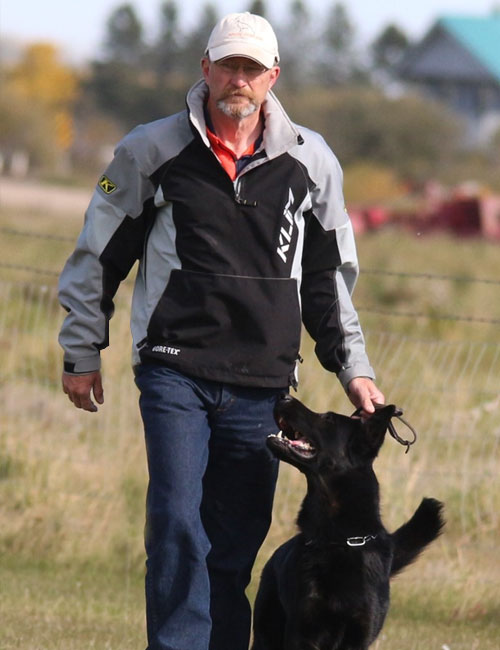 Peter Luhoff
Peter was born in Lethbridge, Alberta. He purchased his first German Shepherd when he was 13, and has been hooked on training, understanding dog behavior, and enjoying dogs since. He has competed in CKC obedience trials, Schutzhund trials, and herding competitions, winning and placing many times. What makes ASDT and Peter different is not just that he trains dogs but also has used dogs in real working situations where proper training and understanding make the difference in getting the job done.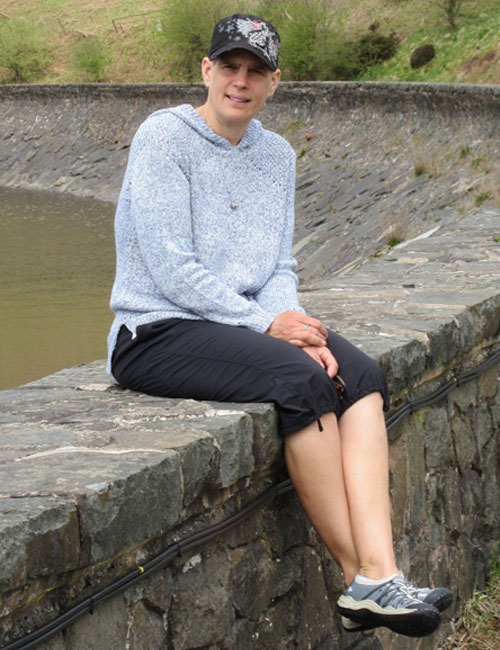 Lorina Luhoff
Lorina was born in Armstrong, BC. She and Peter have been together since 1986. Lorina had always had family dogs growing up but it was after she and Peter got together that she became very passionate about training but also about having a very well behaved dog. She has competed in sheep dog herding competitions, but focuses most of her dog attention on training her Border Collies and client dogs.